Genie's new S-60 FE goes out as quick as it comes in!

Posted: 21st July, 2022
The latest addition to Genie's hybrid range, the S-60 FE telescopic boom, arrived at authorised Genie® distributor Workplatform Ltd last week, and is already with its new owner.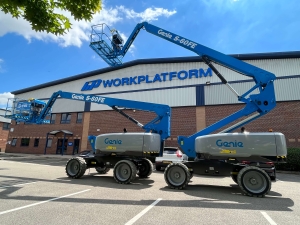 The S-60 FE is the industry's first hybrid telescopic boom lift in the 20m (65 ft) height class. With a 20.6 m (67 ft 2 in) working height, the Genie® S-60 FE boom lift builds on the success of Genie's hybrid FE technology to deliver clean, quiet jobsite performance in a versatile machine that requires less maintenance and delivers a lower total cost of ownership.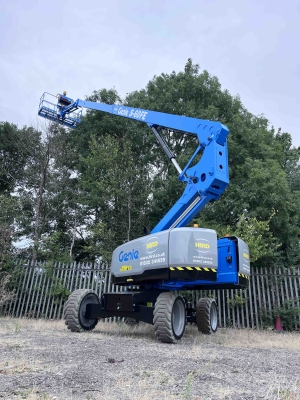 Having exhibited the new S-60 FE at Vertikal Days in May, the first two to arrive had already been reserved by powered access rental company Hird Ltd. Hird Managing Director Phil Hird said: "We're delighted to be the first access rental company in the UK to be able to offer customers these Genie® S-60 FE platforms. "It reflects our commitment to continuously modernise our access fleet and to provide clients with cutting edge platforms that deliver more productive and sustainable working at height options. "With the price of diesel increasing dramatically, being able to operate with electric power and highly fuel-efficient hybrid technology is a big advantage that our customers recognise."
There is an increasing demand on large jobsites for clean, quiet, versatile equipment that can work indoors and outdoors, including on rough terrain. The FE version of Genie's S-60 telescopic boom solves this problem with a machine that can operate in rough terrain and has clean emissions.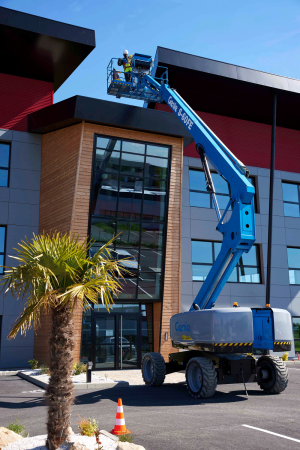 Dean Brooks, Operations Director at Genie authorised distributor Workplatform Ltd, said: "The Genie® S-60 FE is at the forefront of MEWP development to support more sustainable working at height. "These high-performance hybrid Genie® boom lifts will play a key role over the next decade in driving the transition away from thermal engines to full electric power. We're very pleased to be able to assist Hird in taking a place in the vanguard of this movement."
The S-60 FE can be used indoors and outdoors, and can deliver a full day of 100% electric, four-wheel drive performance on a single battery charge. With Genie's "no compromises" hybrid technology, the S-60 FE can also work an entire week on a single tank of fuel. Additionally, the FE boom's intelligent control system keeps the batteries charged and machine ready to work by using both regenerative braking technology and automatic engine start and stop. By charging the batteries while the boom works, the S-60 FE can help jobsites eliminate downtime caused by plug-in charging.
Along with the FE, the S-60 DC 100% electric version is also available. The S-60 DC model offers a low weight of 7,983 kg (17,600 lb) and quiet operation for users looking for a powerful, all-electric boom.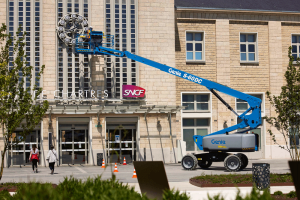 You can find further information on the S-60 FE here, and further information on the all electric S-60 DC here.
Both of these machines are available now from authorised Genie® distributor Workplatform. Contact us here for more information or to reserve yours today.