New Cherry Pickers / Boom Lifts
As Official Genie Dealers, we stock the entire Genie range of cherry pickers / boom lifts, all available for sale or contract hire.
Please select a category below to search for cherry pickers/boom lifts. Or, for advice on the best type of cherry picker to meet your needs or help with financing, call us.
Did you want to look at used machines? If so, please click here.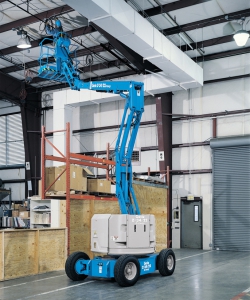 Genie Articulating Boom Lift
Cherry Pickers with a range of working heights, electric, bi-energy and diesel powered Boom Lifts.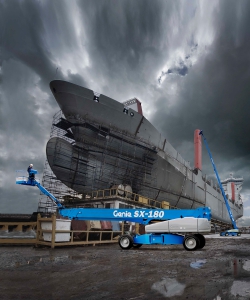 Genie Telescopic Boom Lifts
Telescopic boom lifts offer greater horizontal outreach than any other type of access platform, ideal for use in small or awkward spaces.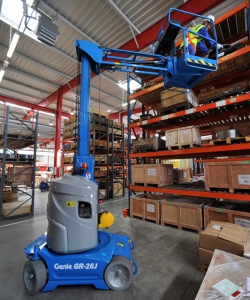 Genie Vertical Mast Boom
Genie vertical mast booms include a jib providing 140° range of motion. Driveable at full height and provide superior outreach in confined spaces.