Showcasing a selection of our Favourite Genie® Equipment at Vertikal Days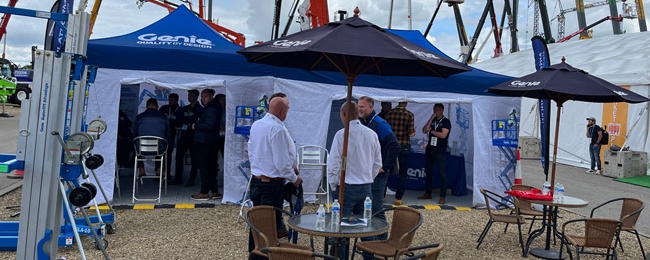 Posted: 18th May, 2023
Vertikal Days, Europe's largest lifting equipment event, took place 10th/11th May 2023 in Peterborough and we were delighted to show a range of Genie® machines, in conjunction with our colleagues from Genie.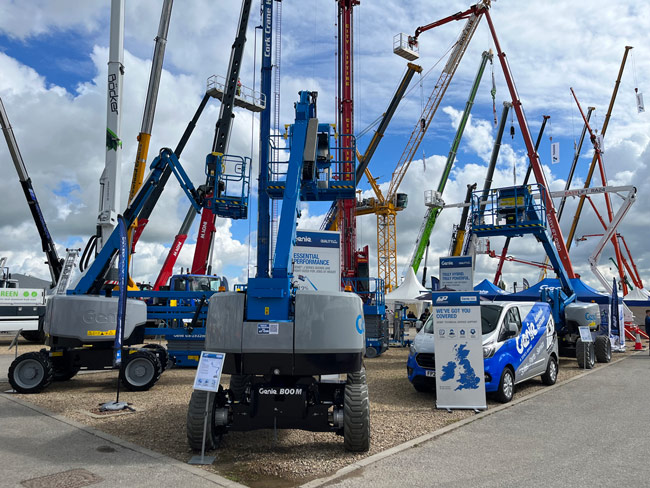 Genie's latest models are designed to operate efficiently, with reduced maintenance time and lower emissions. Machines on display included:
Articulating Booms: The hybrid Genie Z-60 FE and Z-45 FE and the re-launched Z-45J RT articulating boom.
Scissor Lifts: The GS-3232 and GS-4655 feature Genie's fully sealed, maintenance-free AC electric E-Drive system. The brushless, fully sealed, maintenance-free AC electric drive motors on Genie GS E-Drive scissor lifts are designed to deliver 30% more run time per battery charge while reducing maintenance costs by 35%.
Genie Micro Scissors: The Genie GS-1932m E-Drive micro scissor lift is shorter and lighter than standard-sized scissor lifts. With front-wheel drive and a zero degree inside turning radius, Genie Micro scissor lifts can be used in tight spaces and are compact enough to drive through doorways, whilst accommodating 2 operators.
A selection of Superlift Advantage (SLA) material lifts and AWP push around personnel lifts were also on display.
Paul Harbey, Workplatform's Sales Director commented: "We had a great show this year. The weather helped with a good foot fall of visitors and we welcomed a lot of existing customers who know and trust the Genie brand. An equal amount of potential new customers showed great interest in the E-drive scissor lifts and Genie's hybrid booms."