NEW GENIE® LITHIUM-ION BATTERIES FOR E-DRIVE SCISSORS

Posted: 12th October, 2022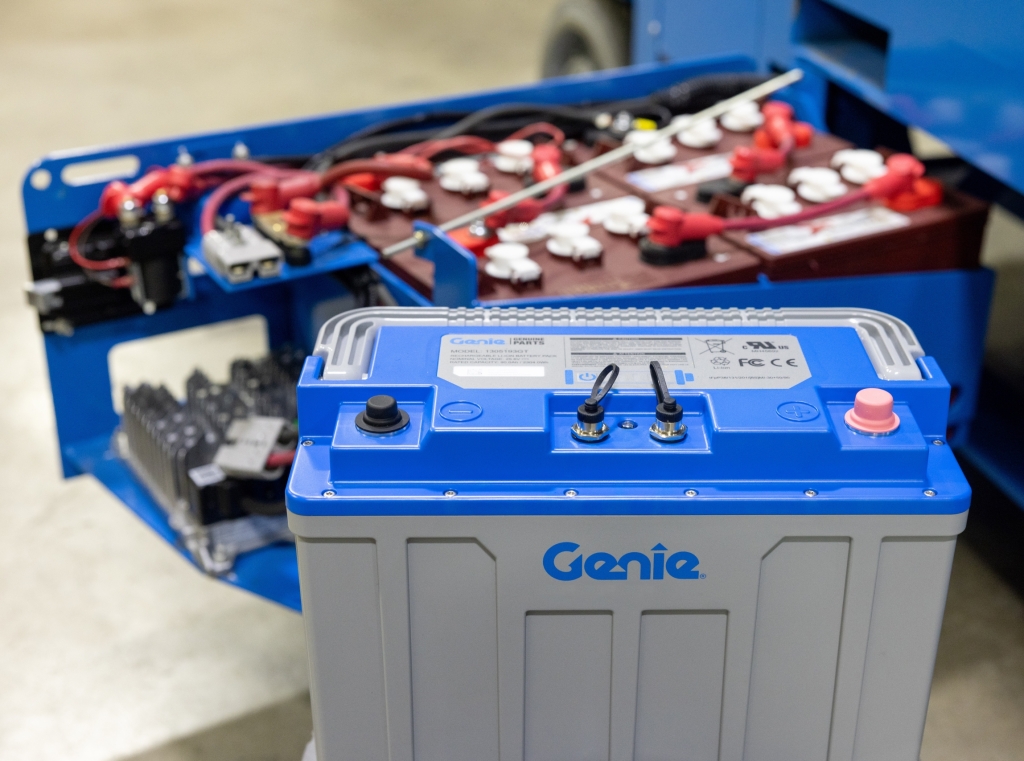 As the industry continues to move toward an electrified future, the battery landscape is changing quickly. Genie has been building electric access platforms for more than 35 years, and more than 70% of their products are already all-electric or hybrid. Now, as Genie continue to respond to the evolving demands of modern-day jobsites, they have announced the launch of their new GENIE E-DRIVE LITHIUM-ION.
SPECIFICALLY DESIGNED FOR MEWPs, THE GENIE LITHIUM-ION BATTERY HAS BEEN RIGOROUSLY TESTED FOR LONGEVITY AND RELIABILITY
Best-in-class five-year warranty

and an expected lifespan of about 10 years

The

Zero-maintenance

battery is

fully sealed

and has an

IP67

rating

to protect from water and dust contamination

The ability to work in

extreme temperatures

ranging between 120° F (49° C) to -20° F (-29° C).

UL certified

against fire, electric shock and explosion

ZERO MAINTENANCE & UP TO -11% TOTAL COST OF OWNERSHIP
Lithium-Ion batteries save time and money by eliminating maintenance such as battery watering and battery replacement. This also frees up time to service other products.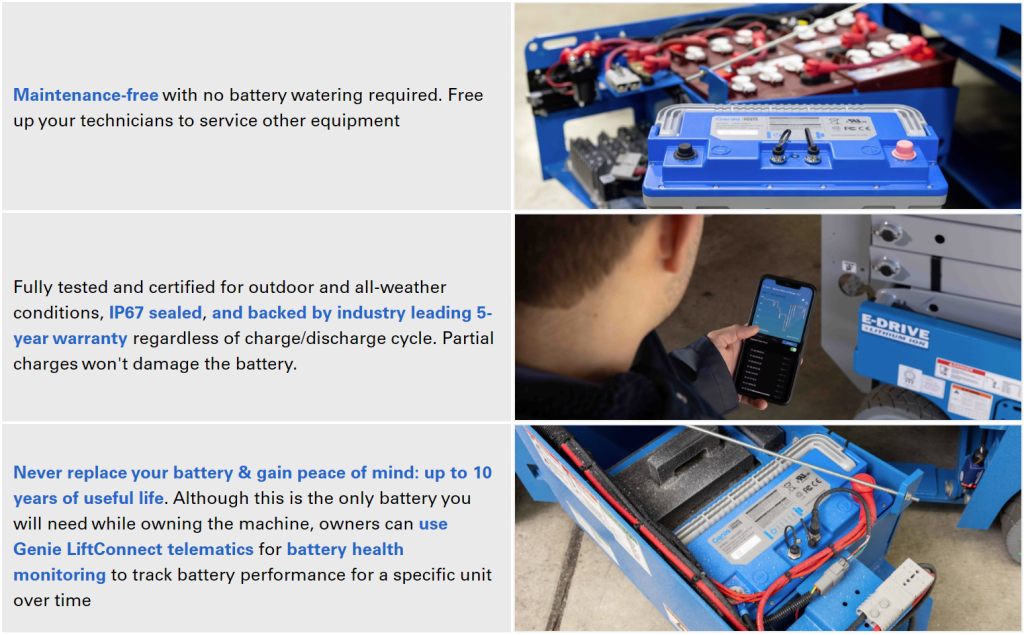 #1 IN EXTREME TEMPERATURE PERFORMANCE & UL CERTIFIED
With Genie Lithium-Ion batteries, operators can work confidently, and continuously, knowing their machine can be used and charged in even the most extreme weather conditions. UL certification provides assurance that our Lithium-Ion battery solution has been successfully tested against the risk of fire, electric shock and explosion during use and transport.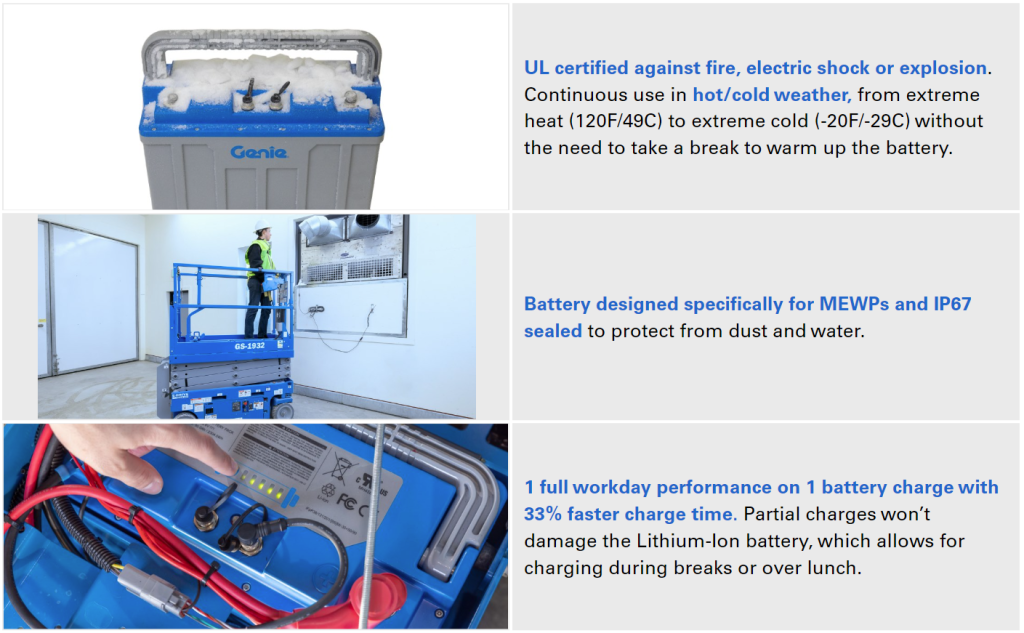 The new Genie Lithium-Ion battery is available as a factory fitted option on a number of the Genie E-Drive scissor lift family

For more information on Genie's new Lithium-Ion battery and the E-Drive scissor lift family, contact our sales team on 01332 977877 or email info@workplatformltd.co.uk