Workplatform and Niftylift

Posted: 7th January, 2021
Workplatform now stock every model of the Niftylift Trailer Mounted Boom range, and these are all ready for same day collection or next day delivery. Each unit is supplied with the manufacturers full 2 year warranty and also a brand new 6 month thorough examination certificate. Niftylift produce probably the best range of Trailer Mounted Boom available today with the product being well known for its excellent build quality, robustness, reliability and ease of operation.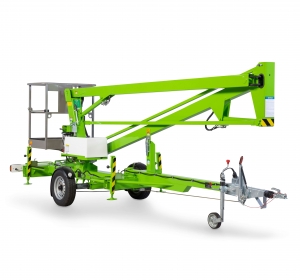 The Nifty 120 is the most cost effective model on the range and can get the operator to a maximum working height of 12.33 whilst only weighing around 1195kg, making it easy to tow behind most vehicles.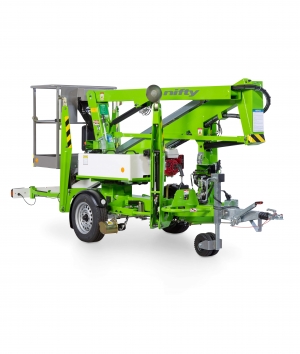 The Nifty 120T is the most popular model in the range due to its compact dimensions and ease of set up by using the standard hydraulic outriggers. The 120T is also available as either a straight battery powered machine or you can add either a petrol or diesel engine which allows you to keep working when you would have run out of charge. Another nice feature available as an option on the Nifty 120T, is the traction drive feature which allows you to unhitch the machine and effortlessly manoeuvre the unit into position.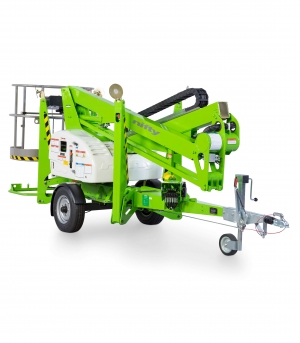 If you need to reach slightly higher than the Nifty 120T allows, but you still would like something compact with all the same class leading features and options, then look no further than the Nifty 150T. This model gives the operator a maximum working height of 14.7m and a horizontal reach of 7.55m whilst still only being 5.55m in length.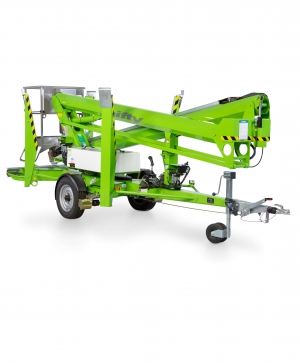 The next model up is the ever popular Nifty 170 boasting a maximum working height of 17.1m and a horizontal reach of up to 8.7m. Engine options and the traction drive feature is also available on the Nifty 170.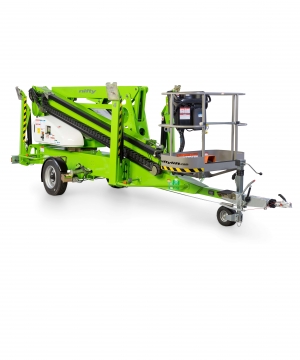 Need to reach 21m with a machine that you can tow? No problem! The Nifty 210 is the largest model in the range, and in addition the 21m working height, has a whopping 12m of horizontal reach. Not bad for a machine that weighs in at approximately 3495kg.
For more information and datasheets on the model range please click here.
All of these units are available to view (under normal circumstances) at our Castle Donington premises which is only 5 minutes from Junction 24 on the M1.
Finance is available and competitive rates are offered up to a period of 7 years, subject to status. Also, as an IPAF approved training centre, we are able to offer operator training and this can be carried out on your new Niftylift or on one of ours. Workplatform can make ownership of a Niftylift Trailer Mounted Boom easy by taking out one of our annual service plans. This would cover you for both of the mandatory 6 monthly inspections and all the routine servicing for the year. It would also entitle you to priority call out and a discount on spare parts and our standard hourly rate.
For a competitive quotation on on any of the Niftylift range of Trailer Mounted Booms or if you have any questions, please feel free to contact a member of the sales team on Call 01332 977877 or info@workplatformltd.co.uk