Brand New Genie S-80 J Boom

Posted: 10th March, 2020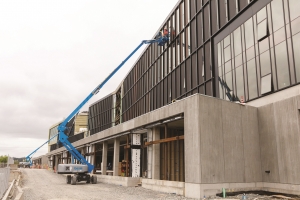 Introducing the brand new Genie S-80 J, a higher reaching version of the previous S-60 J model. The S-80 J has an unrestricted platform capacity of 300kg and a 1.8m jib, making it the leading length and capacity for low-weight booms in this height category. With a working height of 26.4m (86 ft) and a horizontal outreach of 16.8m (55 ft) this new boom provides access where its needed, at the top of the envelope.
This new boom features 4WD and active oscillating axles, which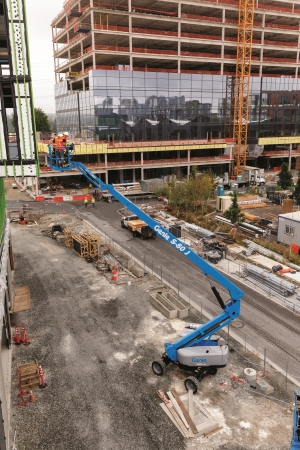 provide operators with true rough terrain performance, including no axle lockout during elevated drive, on unfinished job-sites and rough terrain surfaces. This model's extremely low 10,433 kg (23,000-lb) machine weight provides low ground pressure for a machine of this size, and its high ground clearance enables the machine to easily clear rocks, curbs and other daily obstacles, getting operators around jobsites more efficiently. For more information on this model, call a member of our sales team on Call 01332 977877.