Deskglider makes light work of working above desks, tables and workbenches.

Posted: 21st October, 2019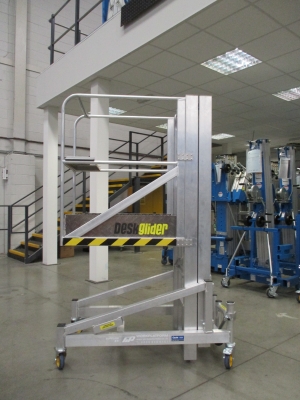 With a maximum working height of 4.0m, the Deskglider access platform is designed to take the pain and inconvenience away from having to clear a desk or workbench before safe access can be gained above it. The Deskglider simply slides under the table top and secured in position with two small wind down feet, once this is done you then adjust the height of the platform and climb in, it's as simple as that.
The Deskglider isn't restricted to working over desks, tables and workbenches, it's small working footprint means that this free standing aluminium tower is ideal for working in corridors and confined spaces and the 4 point swivel castors offering sideways movement are a real benefit when operating in congested areas.
Moving the deskglider from one location to another is very simple as the deskdlider has been designed to be easily loaded into the back of most light commercial vehicles.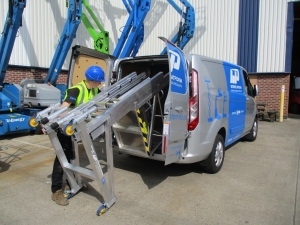 See more information about the simple and versatile Deskglider,
or call the Workplatform sales team on
01332 977877