Genie Material Lifts, same day collection or next day Delivery

Posted: 10th April, 2017
Authorised UK Genie Dealer Workplatform Ltd is working, first hand with Genie to ensure that customers receive the fastest possible response for their Genie material lift needs.
Being centrally located and just south of Derby, right next to East Midlands airport – Workplatform offer a same day collection service or next day delivery on all Genie Material Lift models.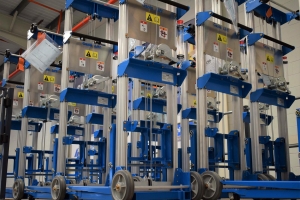 Jonathan Hull of Workplatform states "Whether it is a Genie SLA, SLC, GL or GH, every unit leaves the Workplatform facility with a brand new 12 month LOLER certificate, this allows the unit to go straight to site and eliminates the confusion of sending a unit to site with just a copy of the EC certificate".
Jacco de Kluijver, Vice president of Sales and Marketing for Terex Aerial Work Platforms in Europe, Middle East, Africa & Russia says "The results of a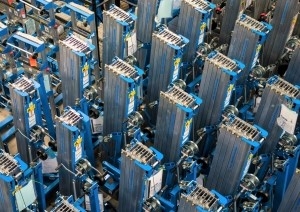 recent assessment showed that for urgent requirements the swift delivery of our aluminium material and personnel lifts has proved challenging. To address this situation we are pleased to inform you that, our authorised distributor Workplatform Ltd. has now invested in a large number of aluminium machines to increase stock levels. In addition to the benefit of providing you with very competitively priced Genie aluminium products quickly, focusing on your immediate needs, these machines are now also provided by our distributor fully endorsed with their corresponding LOLER certification".
The full range of Genie Material Lifts can be viewed here  
alternatively, you please call us.